March was a whirlwind for me! Near the end of February I had just set up my
etsy shop
when my Mac n' Cheese beads were featured in the
h
andmadespark.com article
. My shop wasn't even fully set up yet but I wasn't complaining! :) I started to see a lot more traffic on my Etsy page and I was working like crazy to fill up the shop and make it look complete (still not really there yet). The next weekend I was plesantly surprised by a rush of sales. It turns out my Rice Krispies beads were featured in an
Etsy email titled Born Again
. I didn't even know until halfway through the day when one of my buyers mentioned it! Thanks to the Etsy email I sold 7 items that day!
The first item to go was of course the Rice Krispies beads. I got a lot of compliments on these and a custom request for more beads with matching earrings. I had a lot of fun working on the custom requests that came up.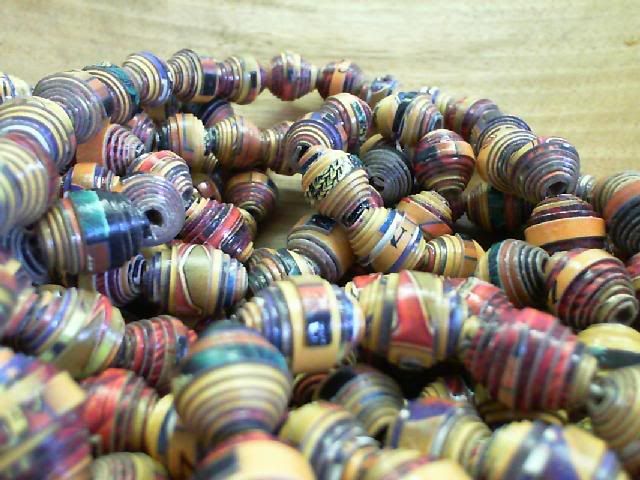 Next to sell were my favorite, the Eye of the Hawk 6 Pack beads. I really love these beads.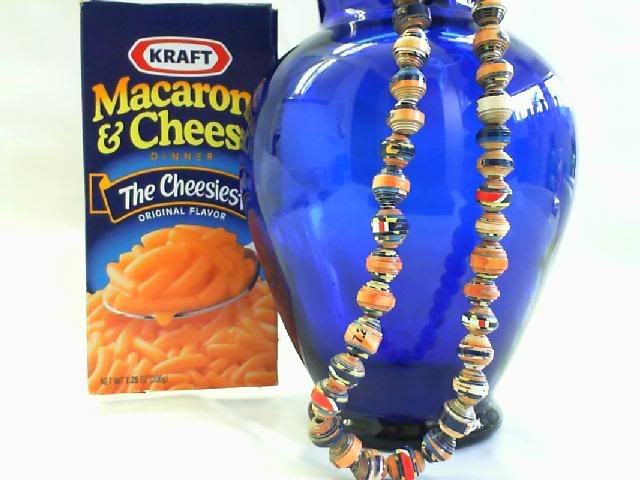 Next in line were the Mac n' cheese beads. These beads are so fun. In fact I just picked up some more Mac n' cheese to make some more beads!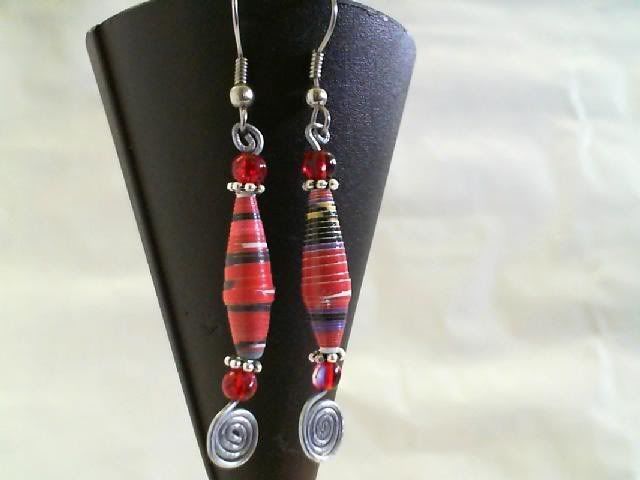 My first earrings to sell were the red paper bead and refashioned paper clip earrings.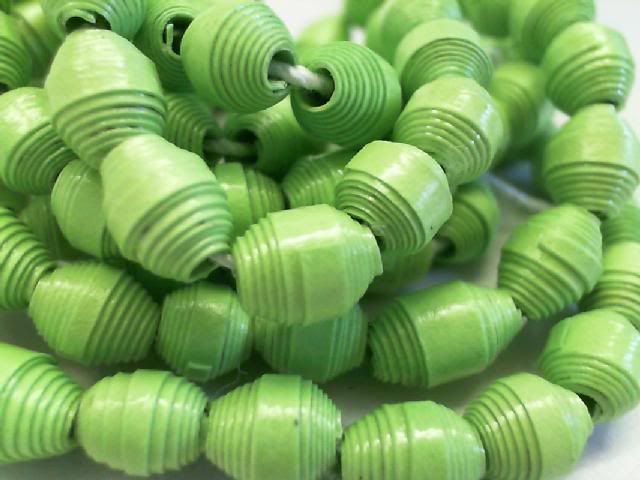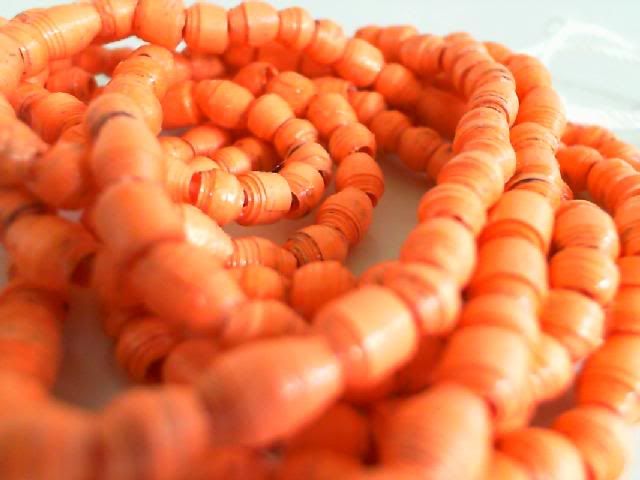 Next someone purchased 2 sets of my mini beads made from postal notices and post-its.
The last purchase on my first busy day was my Brown Shugga' 6 pack beads.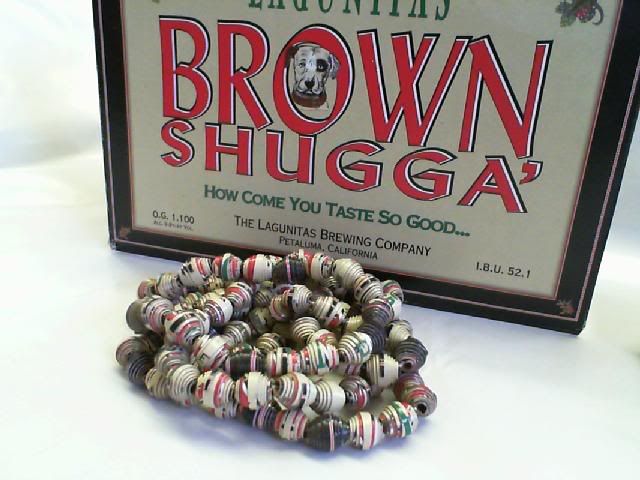 I was more than excited to be packaging up another order every hour or two! But the excitement didn't end. I was getting messages about custom orders left and right. I think the custom orders are the most fun since it ends up being a creative collaboration between buyer and seller.
To my surprise the orders kept coming the next day. I was expecting the sales to die off rather quick but it turned out to be a big weekend. At one point I was trying to add more items to fill up my quickly shrinking shop but every time I finished the listing another item had sold. I was feeling very productive! I had 6 more sales on Sunday to finish up the weekend.
I started off Sunday with my first international sale!! My magazine beads sold to someone in Australia! I had a mini panic moment when I realized I knew nothing of international shipping rates or regulations but of course there were no problems. :)
One buyer picked up 2 sets of earrings. My sea glass and silver earrings as well as a pair of origami lucky star earrings.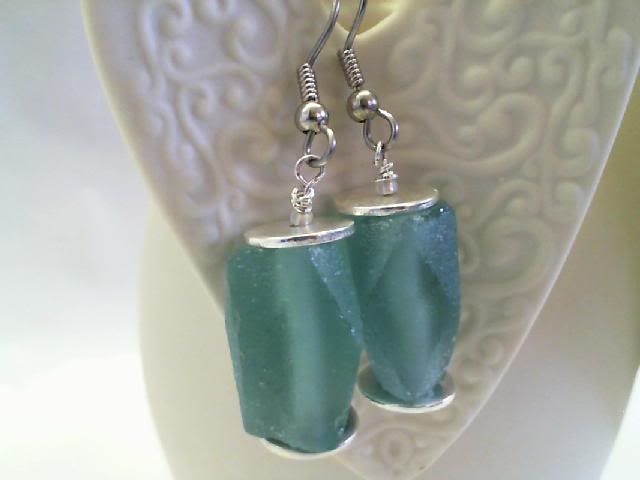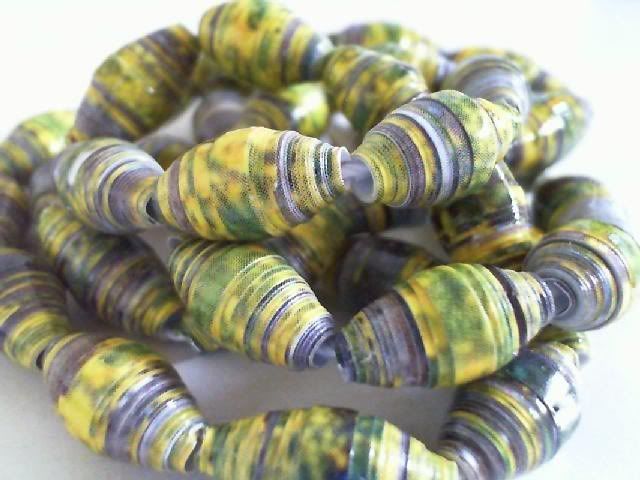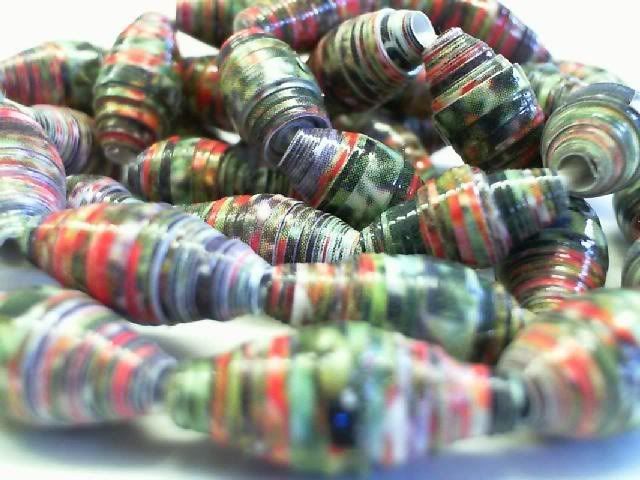 Another buyer purchased two sets of upcycled calendar beads made from pictures of flowers.
The last purchase of the weekend was for another set of calendar beads. These ones were made from a picture of vintage wine bottles.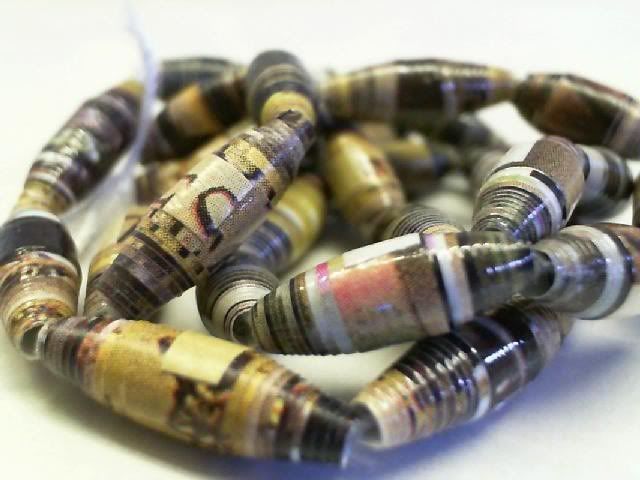 By the next weekend I had 13 more sales! Here I thought my first full month on Etsy was going to consist of me stocking up my store and learning the ropes but it didn't exactly go that way. I learned how the selling system worked pretty quickly and I could barely keep the store stocked at times. Once the sales slowed down I was able to work on making more beads since they seemed to be selling well. I had to take a break when I went out of town to visit family but I hit the ground running again when I got home. I have since been trying to complete other items besides the beads to really add the virety I had planned for.
I will do my best to keep up with my blog now that I think I have the flow of all of this down. Thanks for reading!!!
Look for some behind the scenes project pictures and more product listings to come!